MAUI SINGER / HARPIST
Lisa Porter has sung and played harp or guitar for over three thousand weddings all over Maui (and Mazatlan, Mexico!) Her versatility, gorgeous voice and sensitive style is a beautiful addition to any sacred ceremony. Maui offers an infinite variety of locations, and most are fine for either her guitar or her fabulous new harp. If you are having a large event, both have hook ups for an excellent Bose sound system. Combos with flutes, cellists, etc. are easily arranged. She loves to learn new songs and is constantly updating her song list.
You can book Lisa Porter for you event by contacting her directly or requesting her through your coordinator
"So many people have told me that my music "made the wedding". Harp in particular really creates a really beautiful atmosphere."
- Lisa Porter
Come Away with Me
( Norah Jones )
I won't Give Up
( Jason Mraz )
A Thousand Years
( Christina Perri )
Beauty and the Beast
I've Dreamed of You
( Barbara Streisand )
Love Song (Taylor Swift)
You Raise Me Up
(Rolf Lovland and Brendan Graham)
Marry Me
(Pat Monahan and Sam Hollander)
Clocks (Cold Play)
You Move Me
(Gordon Kennedy and Pierce Pettis)
Can You Feel the Love Tonight?
(from "The Lion King)
Bless the Broken Road
(Rascal Flatts)
I Could Not Ask For More
(Diane Warren)
I Could Never Promise You
(Don Francisco)
Beautiful Savior (traditional)
When God Made You
(O'Brien & Carswell)
Cross My Heart (Dorff & Kaz)
Not A Moment Too Soon (Tim McGraw)
This I Promise You (Richard Marx)
Through the Eyes of Love
("Ice Castles" theme)
From This Moment On
(Shania Twain)
Annie's Song (John Denver)
The Power of Love (Celine Dion)
Have I Told You Lately
(Van Morrison)
Over the Rainbow (Weiss & Thiele)
The Wedding Song (There is Love)
The First Time Ever I Saw Your Face (Roberta Flack)
When You Wish Upon A Star
(from "Pinnochio")
Edelweiss
(from "The Sound of Music")
The Water Is Wide
(16th century celtic song)
I'll Always Be Right There
(Bryan Adams)
Endless Love (Lionel Ritchie)
The Road That Never Ends
(Keali'i Reichel)
I Will (Lennon/McCartney)
Morning Has Broken (traditional)
Love of My Life (Jim Brickman)
Only Time (Enya)
The Colour of My Love
(Celine Dion)
Unexpected Song
(A.L.Weber from"Song and Dance")
My One and Only Love
(Mellin & Wood)
Because You Loved Me
(Celine Dion)
All I Ask (A.L. Weber)
The Hawaiian Wedding Song
Kawaipunahele (in Hawaiian)
Kuu Ipo (in Hawaiian)
Kanaka Wai Wai (in Hawaiian)
E Maliu Mai (in Hawaiian)
Ave Maria-Schubert
(in Hawaiian or Latin )
Amazing Grace (in Hawaiian)
The Lord's Prayer - Malotte
Ode to Joy
How Great Thou Art
Bridal Chorus (Wagner)
Canon in D (Pachelbel)
Ode to Joy (J.S. Bach)
Princess Royale
(Turlough O'Carolan)
Joy (George Winton's version of Jesu, Joy of Man's Desiring)
Jesu, Joy of Man's Desiring (Bach)
Amazing Grace
Morning Has Broke
Edelweiss
Greensleeves
Here Comes the Sun
(George Harrison)

LISTEN TO SAMPLE CLIPS BELOW
Clips from "Lisa" cd released in 1999
Wedding Music clips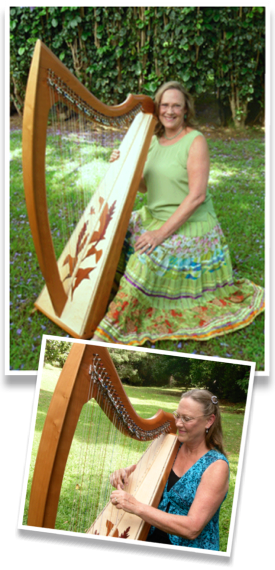 Requests from this list must be submitted 2 weeks prior to your event.